Productized services (aka subscription services) are becoming one of the hottest business models around. Over the past few years, there has been an explosion in the number of businesses productizing their services and selling them on a subscription basis.
The explanation for why we are seeing this explosion is simple. Entrepreneurs and freelancers want more time and money, and productizing your services is a great way to get both.
Often, the obstacle between actually turning your services (or ideas) into a productized service is the risk factor.
How can you honestly know if your market will want your productized services if you're the first business in your industry? Will your customers still want your services wrapped up as a subscription rather than a-la-carte?
But those questions that you ask yourself could be holding you back from living the life you've always wanted.
We've curated this list of 101 productized services examples to help you brainstorm ideas and prove that selling your services in a subscription format can work across many different industries (including yours!).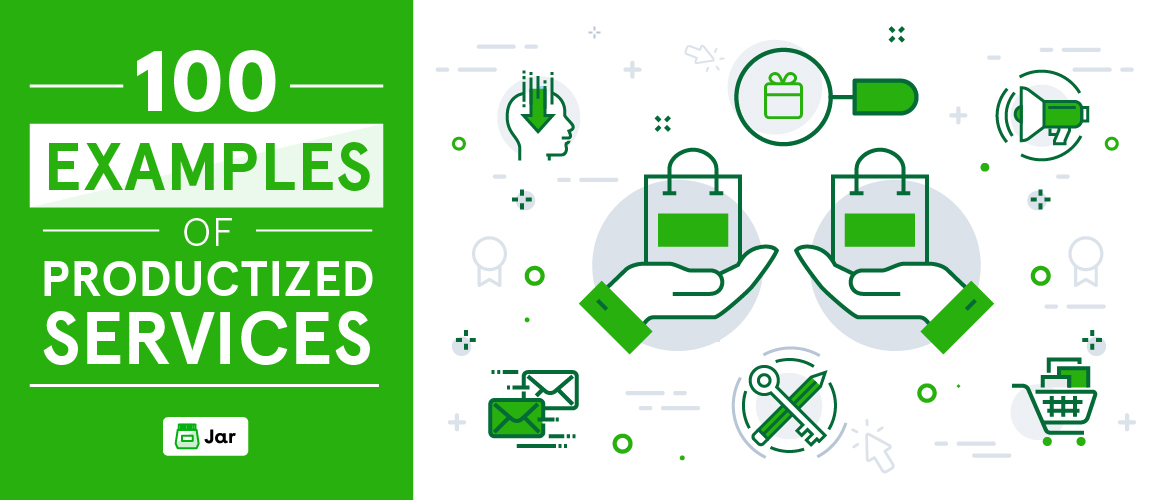 Design/UX
WordPress
Content
Audio/Video Editing
Drink/Food Delivery Services
Marketing Optimization
Finance/Accounting
Lead Generation
Coaching
Support
Travel
Health
Dr. Alexis Shields –


Online medical consultations

SmileDirectClub –


Online teeth impression and invisible braces service
PR/Media
Publicize –


Prepackaged PR services for startups
Fashion
Kent and Lime –


Hand selected outfits delivered to you based on your size and style