Things are going great, but they could be better. You're working too many hours a week just to keep your business alive and thriving. To be painfully honest, success is feeling a little overwhelming. All this could mean that it's time to start systematizing your business.
Here are three ways to bring the smart world into your office.
1. Create a master system
Maybe you already have some handy productivity tools at hand, but sometimes great technology can create even more work. Between CRMs, communication tools, email platforms, automation processes — it's easy to lose track of everything.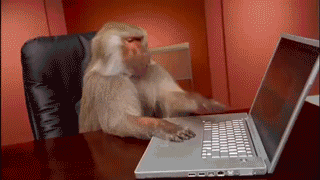 Stop losing track and start systematizing by creating one master system — the list of lists, official org chart, definitive rule book to rule them all. Get the story of your business mapped out from day to day. Even a classic spreadsheet will do.
How to make this work?
Institute a daily or weekly habit of transferring data from other apps into your master system. Think of it as a daily meditation practice. Repeating the act of taking down notes can help you internalize key points.
Be thoughtful when setting up folder hierarchies and naming conventions. Searching for that one file saved under Untitled-8.pdf? Forget it. Get smart about saving your folders and files with relevant dates, departments or projects.
2. Treat recurring tasks like experiments
The company's tasks, your individual tasks, your team's assigned tasks — they are all processes that may need improvement now and then. You can't improve processes if you keep forgetting how they're done. Worse, you can't scale your business properly without process analysis and innovation.
Experiment with your processes! (Safely)
How to make this work?
Document each process. Unless you're some kind of magical wizard with a lot of luck, the truth is you will never get it right the first time. Rather, your goal should be making each process better — the next time. With documentation, you can observe your jobs well done and your areas for improvement all at once.
Have more than one employee chip in with suggestions. Innovation can come in two different forms: a stroke of genius or a dash of common sense. Neither are very easy to come by right when you need them, so you don't need to take the entire responsibility. You've built your amazing team for a reason: as a company, you're doing the heavy lifting together.
3. Keep it simple
Your systems are a large part of your workplace's culture. They're the reason you and your employees can say with pride, "This is how we get things done around here. They may not be perfect, but if something's wrong, we can count on the management to listen."
If it's getting too complicated, it's not working as a productivity system any longer.

Why'd you have to go and make things so complicated?
So don't get tangled up in a web of systematizing. If it's getting too complicated, it's not working as a productivity system any longer.
How to make this work?
Keep your systems easy to learn and easy to teach. The simpler your processes are, the more scalable your entire operation will be. In this case, it's about being layman-friendly so that new hires can quickly and efficiently integrate into your workflow.
Find ways to shorten or even automate processes. You might have a fourteen-step process that can work if you trim it down to 8 steps. Not only will this make the process easier; you'll also be cutting down on potential human error.
It's the smart age, and we've all pretty much become experts at life hacks. Most of the time, though, we confine these life hacks to our personal lives and lead our business lives as usual — the same way as a decade ago.
Constant innovation and organization can help you make your work work for you. Give a few new systems a try; you and your employees might just be thanking your lucky stars for it this time next month.