With a new business comes plenty of new obstacles and opportunities along the way. If you're in the trenches as a new start-up company, you know the feeling. So with so many things to do, how do you decipher what will really move the needle?
Design Pickle was founded less than five years ago, and since that time, we've successfully scaled and automated the business to one million dollars in monthly recurring revenue – a feat that couldn't have been accomplished without strategy and focus.
For 5 Things Thursday this week, Director of Experience Alex Guevara presents the five things you should do in the first year as a start-up. Watch now to learn the crucial things to focus on in the pivotal first twelve months of your business:
---
Video Overview
Journal + Take Notes About the Journey
This might seem like an easy one, but it's truly an important task to include. Not only is this really helpful in helping you create an authentic story for marketing, it will help you remember all of the ups-and-downs along the way. Think about the legacy: what do you want to tell future generations about your origin story?
Get Your SOPs Down
Right now is the most opportune time to get your systems, processes, and procedures down permanently. Scaling is tough, and most likely as a start-up, you're doing more jobs than you should be. The only way to get those tasks off of your plate is to get someone else to do it. Delegation and software can go a long way in pairing down your daily tasks (we here at Design Pickle use a software system called Trainual to help teach our systems — or you can download our free SOP template!).
Focus on Culture
What is the vibe that you want people to come away with when they interact with you, your product, or your teammates? We're talking about your purpose, vision, mission, values, etc. Skills can be easily taught. However, culture fit cannot. Your team needs to embody and reflect the culture 100% of the time since you aren't always going to be there. Think about all the interactions clients might have with you and your team, then get in sync and on lock step.
Make Decisions Quickly
Focus on making quick decisions with the right information. The faster you make decisions, the faster you'll make mistakes, but the faster you'll learn from them, adapt, evolve, iterate, and reiterate. So make those decisions quickly, follow your gut, and of course use the right information. But don't take too long because you have other work you have to do!
Do What You Are Good At
Think about that. Right now you are doing 10 things when you should be doing two. The key to long term sustainability, growth, and scaling requires that you really pair down to exactly what you are good at. If you're spending time on things that you're not good at all you're doing is wasting time, energy and money. Focus on what you're good at, get rid of those other things and pass them off to other people.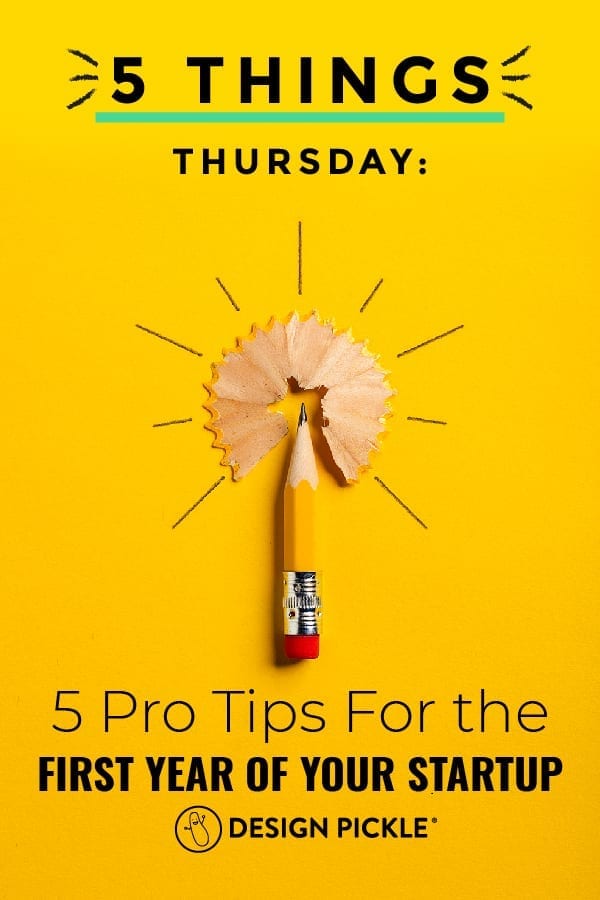 ---
Your first year as a start-up is like a roller coaster ride, filled with unimaginable highs, unexpected lows, twists, turns, and everything in between. Knowing the important things to focus your time and effort on will help create consistency and long-term sustainability for your business.
At the end of the day, remember that it's not just about you – it's about your clients and customers. As you continue to build and move forward, stay steady in your vision and don't be afraid to pivot when necessary. You got this!